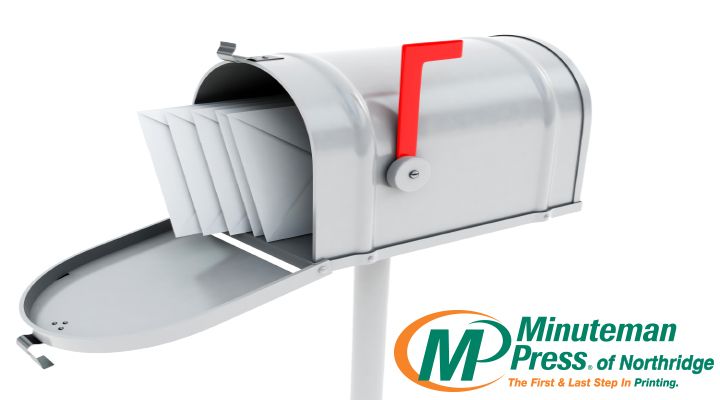 Have you heard about Every Door Direct Mail?
It's the new ultra-affordable service from the USPS, that enables you to mail flats (flyers, brochures, menus) without the need for a costly mailing list. Plus, you don't need a postage permit – and don't have to pay any annual fees. In other words, you can still target every household and business but you won't have to dish out hundreds of dollars.
Seize The Benefits
Target a location near your business without an address list
Easily exclude competitors and people who don't want to receive your mailings
Market locally to attract prospective, infrequent or former customers in your neighborhood
Save money at 18 cents per flat-sized piece up to 3.3 ounces, the lowest possible rate for Standard Mail.
No need for permits and fees.
Build traffic and your customer base.
Ready To Get Started? - We'll Make It Easy!
There are several regulations and rules to the Every Door Direct Mail (EDDM) product, but don't worry – Minuteman Press of Northridge will handle all of the paperwork and hassle for you.
If you're ready to get started on an EDDM Project with us, please click here.
EDDM Information
Mailpiece Limitations
Applies to Standard mail flats only
Mailing must be destined for the local delivery area only
Per piece weight up to 3.3 oz
5,000 maximum, per mailer, per day
Pieces must be bundled in groups of 50
Payment Methods
Postage payment in full
Cash, check or credit card *
Flats Specs
EDDM must be flat-sized
Maximum 15" long, or 12" high, or .75" thick
Minimums: 11.5" long, or 6.125" high, or .25" thick
USPS templates for 6.5 x 8 postcards and 8.5 x 11 postcards (or folded 11 x 17)
More details at the USPS EDDM site